Matthew 23:26 "You blind Pharisee, first clean the inside of the cup and of the dish, so that the outside of it may become clean also.

26. Thou blind Pharisee, cleanse first that which is within the cup and platter, that the outside of them may be clean also--In Luke (Lu 11:40) it is, "Ye fools, did not He that made that which is without make that which is within also?"--"He to whom belongs the outer life, and of right demands its subjection to Himself, is the inner man less His?" A remarkable example this of our Lord's power of drawing the most striking illustrations of great truths from the most familiar objects and incidents in life. To these words, recorded by Luke, He adds the following, involving a principle of immense value: "But rather give alms of such things as ye have, and behold, all things are clean unto you" (Lu 11:41). As the greed of these hypocrites was one of the most prominent features of their character (Lu 16:14), our Lord bids them exemplify the opposite character, and then their outside, ruled by this, would be beautiful in the eye of God, and their meals would be eaten with clean hands, though much fouled with the business of this everyday world. (See Ec 9:7).
JFB.
Questions Related to this Verse
Where in Scripture does it talk about spiritual blindness?
Where In Scripture Does It Talk About Hypocrisy?
Where in Scripture does it mention God's warning toward false teachers?
Select a Chapter
Select a Book of the Bible
Matthew 23 Images and Notes
Brief Summary:
In the foregoing chapter, we had our Saviour's discourses with the scribes and Pharisees; here we have his discourse concerning them, or rather against them. I. He allows their office (v. 2, v. 3). II. He warns his disciples not to imitate their hypocrisy and pride (v. 4-12). III. He exhibits a charge against them for divers high crimes and misdemeanors, corrupting the law, opposing the gospel, and treacherous dealing both with God and man; and to each article he prefixes a woe (v. 13-33). IV. He passes sentence upon Jerusalem, and foretels the ruin of the city and temple, especially for the sin of persecution (v. 34-39). MHC
Outline
Jesus reproves the scribes and Pharisees. (1-12)
Crimes of the Pharisees. (13-33)
The guilt of Jerusalem. (34-39)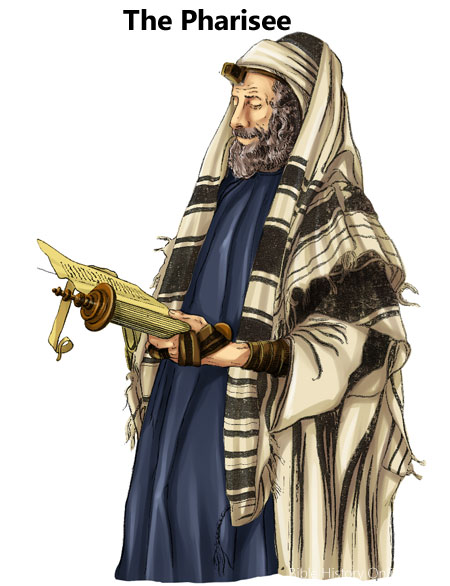 Painted Illustration of a Pharisee During the time of Jesus
Important Topics for Bible Study

Quick Reference Map


Map of Judea in the Time of Jesus (Click to Enlarge)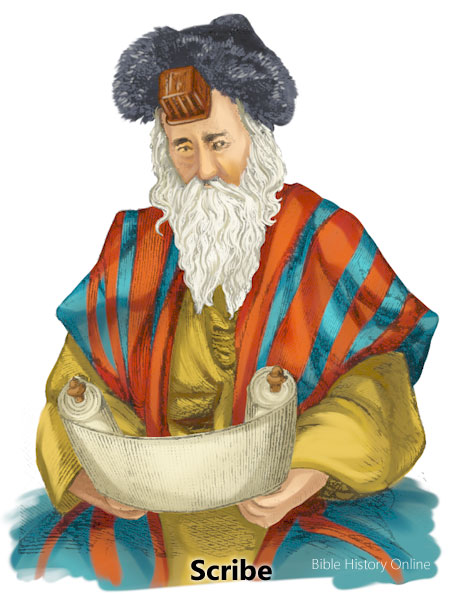 Painted Illustration of a Scribe During the time of Jesus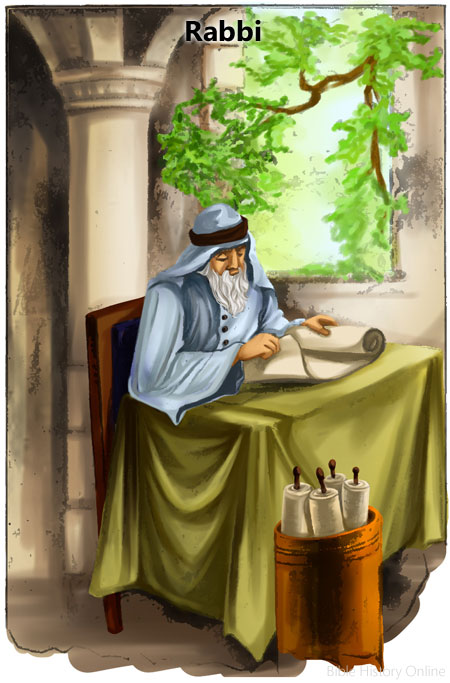 Painted Illustration of a Rabbi During the time of Jesus
Ancient Customs
Geography
Jerusalem
Judaea
Matthew Resources
The New Testament