Matthew 23:34 "Therefore, behold, I am sending you prophets and wise men and scribes; some of them you will kill and crucify, and some of them you will scourge in your synagogues, and persecute from city to city,

34. Wherefore, behold, I send unto you prophets, and wise men, and scribes--The I here is emphatic: "I am sending," that is, "am about to send." In Lu 11:49 the variation is remarkable: "Therefore also, said the wisdom of God, I will send them," &c. What precisely is meant by "the wisdom of God" here, is somewhat difficult to determine. To us it appears to be simply an announcement of a purpose of the Divine Wisdom, in the high style of ancient prophecy, to send a last set of messengers whom the people would reject, and rejecting, would fill up the cup of their iniquity. But, whereas in Luke it is "I, the Wisdom of God, will send them," in Matthew it is "I, Jesus, am sending them"; language only befitting the one sender of all the prophets, the Lord God of Israel now in the flesh. They are evidently evangelical messengers, but called by the familiar Jewish names of "prophets, wise men, and scribes," whose counterparts were the inspired and gifted servants of the Lord Jesus; for in Luke (Lu 11:49) it is "prophets and apostles."
unto the blood of Zacharias son of Barachias, whom ye slew between the temple and the altar--As there is no record of any fresh murder answering to this description, probably the allusion is not to any recent murder, but to 2Ch 24:20-22, as the last recorded and most suitable case for illustration. And as Zacharias' last words were, "The Lord require it," so they are here warned that of that generation it should be required.
JFB.
Questions Related to this Verse
Where In Scripture Does It Talk About Martyrdom?
Select a Chapter
Select a Book of the Bible
Matthew 23 Images and Notes
Brief Summary:
In the foregoing chapter, we had our Saviour's discourses with the scribes and Pharisees; here we have his discourse concerning them, or rather against them. I. He allows their office (v. 2, v. 3). II. He warns his disciples not to imitate their hypocrisy and pride (v. 4-12). III. He exhibits a charge against them for divers high crimes and misdemeanors, corrupting the law, opposing the gospel, and treacherous dealing both with God and man; and to each article he prefixes a woe (v. 13-33). IV. He passes sentence upon Jerusalem, and foretels the ruin of the city and temple, especially for the sin of persecution (v. 34-39). MHC
Outline
Jesus reproves the scribes and Pharisees. (1-12)
Crimes of the Pharisees. (13-33)
The guilt of Jerusalem. (34-39)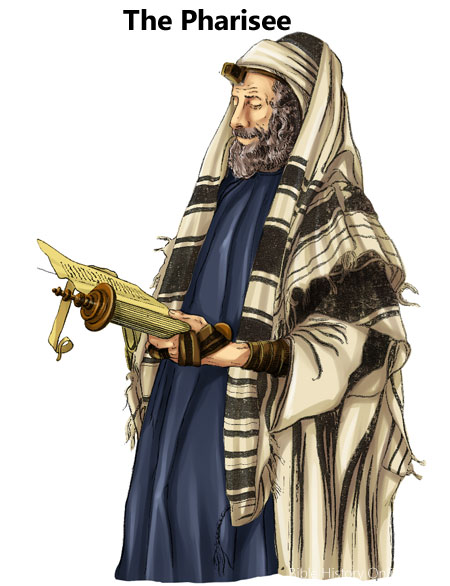 Painted Illustration of a Pharisee During the time of Jesus
Important Topics for Bible Study

Quick Reference Map


Map of Judea in the Time of Jesus (Click to Enlarge)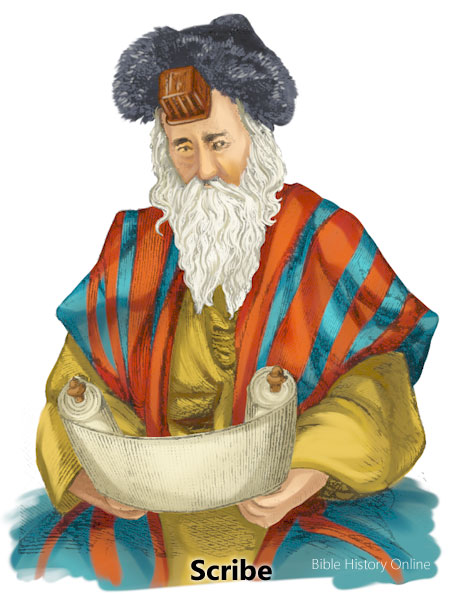 Painted Illustration of a Scribe During the time of Jesus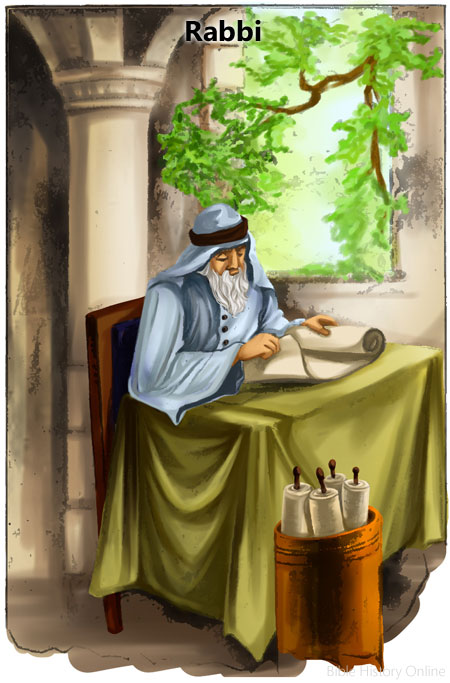 Painted Illustration of a Rabbi During the time of Jesus
Ancient Customs
Geography
Jerusalem
Judaea
Matthew Resources
The New Testament