Exodus 4:24 Now it came about at the lodging place on the way that the LORD met him and sought to put him to death.

24. inn--Hebrew, "a halting place for the night."
the Lord met him, and sought to kill him--that is, he was either overwhelmed with mental distress or overtaken by a sudden and dangerous malady. The narrative is obscure, but the meaning seems to be, that, led during his illness to a strict self-examination, he was deeply pained and grieved at the thought of having, to please his wife, postponed or neglected the circumcision of one of his sons, probably the younger. To dishonor that sign and seal of the covenant was criminal in any Hebrew, peculiarly so in one destined to be the leader and deliverer of the Hebrews; and he seems to have felt his sickness as a merited chastisement for his sinful omission. Concerned for her husband's safety, Zipporah overcomes her maternal feelings of aversion to the painful rite, performs herself, by means of one of the sharp flints with which that part of the desert abounds, an operation which her husband, on whom the duty devolved, was unable to do, and having brought the bloody evidence, exclaimed in the painful excitement of her feelings that from love to him she had risked the life of her child [CALVIN, BULLINGER, ROSENMULLER].
JFB.
Questions Related to this Verse
Where In Scripture Does It Talk About an Inn?
Where In Scripture Does It Talk About Moses's Controversy With His Wife over Circumcision?
Select a Chapter
Select a Book of the Bible
Exodus 4 Images and Notes
Brief Summary:
The LORD gives signs to Moses, Aaron is chosen as a spokesman, The Children of Israel are the LORD's firstborn and must be released to serve Him, Zipporah circumcises his son, Moses and Aaron lead in worship.
Outline
1 Moses' rod is turned into a serpent
6 His hand becomes leprous
10 He is loath to be sent
14 Aaron is appointed to assist him
18 Moses departs from Jethro
21 God's message to Pharaoh
24 Zipporah circumcises her son
27 Aaron is sent to meet Moses
31 The people believe them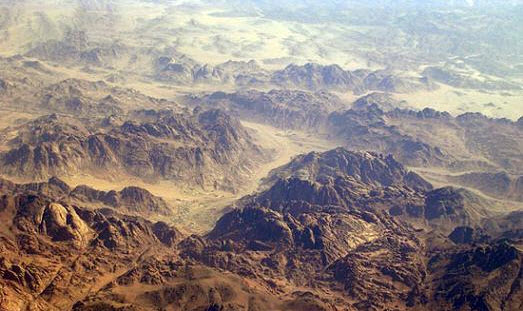 Photo of the Sinai Wilderness
Ancient Customs
Rod
bosom
leprous as snow
slow of speech
slow tongue
the inn
circumcision
bowed their heads
worshipped

Quick Reference Map


Map of the Nile River and Egypt (Click to Enlarge)
Ancient Topics
rod of God
Ancient People
God, Moses, Aaron, Jethro, Zipporah, elders
Geography
Midian
Egypt
Quick Reference Maps
The Old Testament
Exodus Resources
Moses and the Exodus
The Giving of the Law
The Tabernacle
The Wilderness Wanderings