Schaff's Bible Dictionary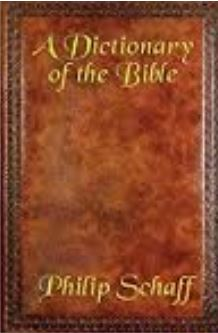 Definitions in Biblical History
A
B
C
D
E
F
G
H
I
J
K
L
M
N
O
P
Q
R
S
T
U
V
W
X
Y
Z
What is Kadesh Barnea?
KA'DESH-BAR'NEA
(sacred), or a place on the southern frontier of Canaan. It was "11 days," or about 165 miles, distant from Horeb, Deut 1:2; on the border of Edora, Num 20:1, Num 20:6; not far from Gerar, Gen 20:1; to the east of Bered, Gen 16:14; in the desert of Zin. Num 20:1; Eze 27:14; Num 33:36; Deut 32:51; and the point to which Chedorlaomer returned, having driven the Horites over the Arabah into the Et Tih region, and then going northward, Gen 14:7. In Scripture it is sometimes called Kadesh alone, and sometimes Kadesh-barnea, and is identical with Meribah-kadesh, Eze 47:19: Josh 15:3, Acts 15:23: with "En-Mishpat" - the fountain of judgment, Gen 14:7; and with "Rithmah" - the broom, Num 33:18, thus called from a shrub growing in the desert. At Rithmah the Israelites encamped in the second summer after the exodus from Egypt, Num 33:18, and they stayed there for months. Spies were sent into the land of Canaan. The people rebelled, and were condemned to 40 years' sojourn in the wilderness, Num 13-14, during which time Kadesh seems to have been their chief centre. At the end of 40 years they encamped again at Kadesh for a march to Canaan, Num 20:1. Here Miriam died and was buried, and the rock was smitten for water. Num 20:1-21. Robinson, Porter, and many others located Kadesh at 'Ain el-Weibeh, which was long accepted by English scholars. Rowlands, 1842, identified it with Ain Gadis or Qadts, 40 to 50 miles directly south of Beersheba. This was stoutly disputed by Robinson, but accepted by Wilton, Palmer, Ritter, and others, and confirmed by H. Clay Trumbull, who re-discovered the springs of 'Ain Qadts in 1881. It is described as an extensive hill-encircled region, large enough for the camping-ground of a host; land arable, and having springs of rare sweetness and abundance.
Bibliography Information
Schaff, Philip, Dr. "Biblical Definition for 'kadesh barnea' in Schaffs Bible Dictionary".
bible-history.com - Schaff's
Copyright Information
© Schaff's Bible Dictionary
Schaff's Bible Dictionary Home
Bible History Online Home


Bible Encyclopedia (ISBE)
Online Bible (KJV)
Naves Topical Bible
Smith's Bible Dictionary
Easton's Bible Dictionary
Schaff's Bible Dictionary
Fausset's Bible Dictionary
Matthew Henry Bible Commentary
Hitchcock's Bible Dictionary
Related Bible History