Schaff's Bible Dictionary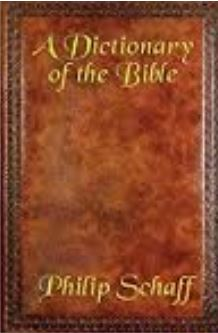 Definitions in Biblical History
A
B
C
D
E
F
G
H
I
J
K
L
M
N
O
P
Q
R
S
T
U
V
W
X
Y
Z
Who is Jonathan?
JON'ATHAN
(whom Jehovah gave). 1. A Gershonite Levite who became by request the priest of Micah and afterward went with the Danites to Laish, where he and his posterity were priests. Judges 17:7-13 and Judges 18. 2. The son of Saul, and distinguished for piety and valor. He and his armor bearer, being encouraged by an intimation from God, attacked a Philistine garrison, slew 20 men, and put the garrison to flight. Having ignorantly violated a decree of his father (the king) that no man should stop, on pain of death, in the pursuit of the enemy to taste of food, the people interposed, and saved him from the penalty, which his father was ready to inflict. 1 Sam 14:37-45. After David's defeat of the giant, Jonathan became acquainted with him, and their friendship for each other was so remarkable as to be minutely described by the sacred historian. 1 Sam 18:1-4; 1 Sam 19:2. The opportunity to show their friendship for each other was greatly extended by the bitter and relentless hostility of Saul to David. 1 Sam 19, 1 Sam 20, etc. Jonathan fell with his father and two brothers in the battle at Gilboa. The lamentation of David for his friend, 2 Sam 1:17-27, is justly regarded as inimitably pathetic and beautiful, and his treatment of Mephibosheth, Jonathan's son, shows the sincerity and strength of his affection for the father. 2 Sam 9. 1. The son of Abiathar, the high priest. 2 Sam 16:27, 2 Sam 16:36; 2 Sam 17:17, 2 Sam 17:20; 1 Kgs 1:42-43. 2. David's nephew, who slew a giant in Gath. 2 Sam 21:20-21; 1 Chr 20:6-7. 3. One of David's valiant men.2 Sam 23:32; 1 Chr 11:34. 4. A descendant of Jerahmeel. 1 Chr 2:32-33. 5. One of David's uncles. 1 Chr 27:32 6. The father of one who returned with Ezra. Ezra 8:6. 7. One who, with Ezra, investigated the mixed marriages. Ezra 10:15. 8. A high priest for 32 years, Neh 12:11; called Johanan in Neh 12:22-23. 9. A priest. Neh 12:14. 10. A priest, and the father of one who joined in the dedication of the wall. Neh 12:35. 11. He in whose house was Jeremiah's prison. Jer 37:15, Jer 37:20; Jer 38:26. 12. A son of Kareah, and brother of Johanan. Jer 40:8.
Bibliography Information
Schaff, Philip, Dr. "Biblical Definition for 'jonathan' in Schaffs Bible Dictionary".
bible-history.com - Schaff's
Copyright Information
© Schaff's Bible Dictionary
Schaff's Bible Dictionary Home
Bible History Online Home


Bible Encyclopedia (ISBE)
Online Bible (KJV)
Naves Topical Bible
Smith's Bible Dictionary
Easton's Bible Dictionary
Schaff's Bible Dictionary
Fausset's Bible Dictionary
Matthew Henry Bible Commentary
Hitchcock's Bible Dictionary
Related Bible History