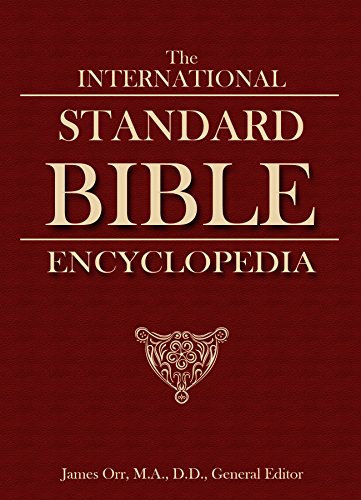 International Standard Bible Encyclopedia
A
B
C
D
E
F
G
H
I
J
K
L
M
N
O
P
Q
R
S
T
U
V
W
X
Y
Z
BATH KOL
bath'-kol, bath kol (bath qol, "the daughter of the voice"): Originally signifying no more than "sound," "tone," "call" (e.g. water in pouring gives forth a "sound," bath qol, while oil does not), sometimes also "echo." The expression acquired among the rabbis a special use, signifying the Divine voice, audible to man and unaccompanied by a visible Divine manifestation. Thus conceived, bath qol is to be distinguished from God's speaking to Moses and the prophets; for at Sinai the voice of God was part of a larger theophany, while for the prophets it was the resultant inward demonstration of the Divine will, by whatever means effected, given to them to declare (see VOICE). It is further to be distinguished from all natural sounds and voices, even where these were interpreted as conveying Divine instruction. The conception appears for the first time in Dan 4:28 (English Versions 31)--it is in the Aramaic portion--where, however, qal = qol, "voice" stands without berath = bath, "daughter": "A voice fell from heaven." Josephus (Ant., XIII, x, 3) relates that John Hyrcanus (135-104 BC) heard a voice while offering a burnt sacrifice in the temple, which Josephus expressly interprets as the voice of God (compare Babylonian SoTah 33a and Jerusalem SoTah 24b, where it is called bath qol). In the New Testament mention of "a voice from heaven" occurs in the following passages: Mt 3:17; Mk 1:11; Lk 3:22 (at the baptism of Jesus); Mt 17:5; Mk 9:7; Lk 9:35 (at His transfiguration); Jn 12:28 (shortly before His passion); Acts 9:4; 22:7; 26:14 (conversion of Paul), and 10:13,15 (instruction of Peter concerning clean and unclean). In the period of the Tannaim (circa 100 BC-200 AD) the term bath qol was in very frequent us and was understood to signify not the direct voice of God, which was held to be supersensible, but the echo of the voice (the bath being somewhat arbitrarily taken to express the distinction). The rabbis held that bath qol had been an occasional means of Divine communication throughout the whole history of Israel and that since the cessation of the prophetic gift it was the sole means of Divine revelation. It is noteworthy that the rabbinical conception of bath qol sprang up in the period of the decline of Old Testament prophecy and flourished in the period of extreme traditionalism. Where the gift of prophecy was clearly lacking--perhaps even because of this lack--there grew up an inordinate desire for special Divine manifestations. Often a voice from heaven was looked for to clear up matters of do ubt and even to decide between conflicting interpretations of the law. So strong had this tendency become that Rabbi Joshua (circa 100 AD) felt it to be necessary to oppose it and to insist upon the supremacy and the sufficiency of the written law. It is clear that we have here to do with a conception of the nature and means of Divine revelation that is distinctly inferior to the Biblical view. For even in the Biblical passages where mention is made of the voice from heaven, all that is really essential to the revelation is already present, at least in principle, without the audible voice.
LITERATURE.
F. Weber, System der altsynagogalen palastinischen Theologie, 2nd edition, 1897, 194 ff; J. Hamburger, Real-Enc des Judentums, II, 1896; W. Bacher, Agada der Tannaiten and Agada der palast. Amoraer (see Index); Jewish Encyclopedia, II, 588 ff; "Bath Kol" in TSBA, IX, 18; P. Fiebig, Rel. in Gesch. und Gegenwart, I, under the word
J. R. Van Pelt
Bibliography Information
Orr, James, M.A., D.D. General Editor. "Definition for 'bath kol'". "International Standard Bible Encyclopedia".
bible-history.com - ISBE
; 1915.
Copyright Information
© International Standard Bible Encyclopedia (ISBE)
ISBE Bible Encyclopedia Home
Bible History Online Home


Bible Encyclopedia (ISBE)
Online Bible (KJV)
Naves Topical Bible
Smith's Bible Dictionary
Easton's Bible Dictionary
Schaff's Bible Dictionary
Fausset's Bible Dictionary
Matthew Henry Bible Commentary
Hitchcock's Bible Dictionary
Related Bible History