Learn about the Ancient World

Manners and Customs


________________
Ancient Places



________________
Ancient Peoples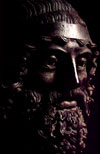 ________________
Ancient Battles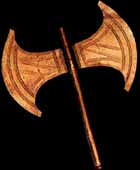 ________________
Ancient Religions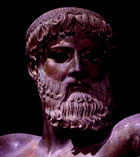 and More.


Great Limited Area Search of the Ancient World. Just click on it.
This sculptured wall from Nineveh (capital of ancient Assyria), depicts Assyrian soldiers driving the inhabitants of a conquered city in the northern kingdom of Israel off into exile. A quite remarkable relic of history again accurately substantiating the Bible in every detail. The text of the victorious Assyrian campaigns of Sargon II dealing with Israel reads like a confirmation of the Biblical account. One section reads: "I besieged and captured Samaria, and carried off 27,290 of its inhabitants as booty."
new BKA Software for Purchase - 4.95 each
The Bible Knowledge Accelerator programs are designed to be informational tools and are free to the public. To see a list of them click on:
Comprehensive Text, Graphical Illustrations,
Ddetailed Maps, and More.
Please feel free to distribute to friends, ftp sites, and other online services.


Be Looking for BKA 4 "The Story of the Bible part III - The Spread of Christianity" which is in its final stages. You can view and download one of the supplementary maps by clicking here

Guestbook
Please sign the guestbook to let me know who you are and if you would like to be put on the mailing list for future updates.

BKA Downloads
List of BKA programs
About BKA Programs
Find out about more about BKA and see a list of programs.
Bible & History Art
Images and Art with Slides and Transparencies to use in your Bible studies.
Looking Backwards
Unique devotionals about the Bible and History.
Resource Directory
Lots of great links to sites about
the ancient world..
ADD A SITE
Search Engines
Some excellent search engine tools.
Study Tools
Some study tools to assist you with your online Bible studies.
Message Board
Leave a message with questions or comments.
New Maps
16 highly detailed maps on the Provinces of the Roman Empire.

Understanding Judaism is essential to understanding the unique teaching in the Bible. That is why there is a special emphasis in all the BKA programs to their culture, history, and writings.