Learn about the Ancient World

Manners and Customs

________________
Ancient Places



________________
Ancient Peoples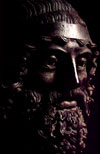 ________________
Ancient Battles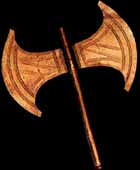 ________________
Ancient Religions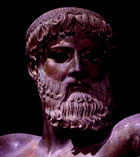 and More.
T
H
I
S
W
A
S
T
H
E
F
I
R
S
T
B
K
A
P
R
O
G
R
A
M
The Incredible Bible
by Rusty Russell
Download by clicking on this link:

Bible Knowledge Accelerator #1: Incredible Bible v6.23.95
As with anything in God's creation the deeper you search, the more beauty and perfection you find. Such is the Bible. This program focuses on a closer understanding of the wonder Book, its uniqueness in comparison to other sacred religious texts, canonicity, various names and divisions, ancient writing instruments, materials, and manuscripts, inspiration, and a brief history of pre-reformation translators, English translations, and some notes on modern Bible translations.

Ancient Egyptian Sarcophagus. Example of painted wood and Egyptian writing. Painted wood (completely inside and out), Height 77 inches Mixture of chalk, glue, and vegetable fibres.

Skeptics for so long have said, "Moses could not have written the first parts of the Bible because writing was unknown at that time" (1500 BC). But recent discoveries in archaeology have changed the minds of those skeptics by uncovering writings thousands of years before the time of Moses. Sumerian writings dating as far back as 3500 BC (about 2000 years before Moses), the ancient Hieroglyphs of Egypt , and the incredible writings of the Babylonians dating almost as far back, have been uncovered. Writing was a hallmark of civilization and progress even leading to the development of the alphabet.
Note: There are many more programs that are being upgraded to Windows and will be available soon. Please be patient and pray that the Lord frees up my very busy schedule.
The Bible Knowledge Accelerator programs are designed to be informational tools and are free to the public. To see a list of them click on:
Please feel free to distribute to friends, ftp sites, and other online services.
Archaelogical Photos, Beautiful Artwork, Comprehensive Text, Graphical Illustrations, Maps, and More.

Guestbook
Please sign the guestbook to let me know who you are and if you would like to be put on the mailing list for future updates.

BKA Downloads
List of BKA programs
About BKA Programs
Find out about more about BKA and see a list of programs.
Bible & History Art
Images and Art with Slides and Transparencies to use in your Bible studies.
Looking Backwards
Unique devotionals about the Bible and History.
Resource Directory
Lots of great links to sites about
the ancient world..
ADD A SITE
Search Engines
Some excellent search engine tools.
Study Tools
Some study tools to assist you with your online Bible studies.
Message Board
Leave a message with questions or comments.
New Maps
16 highly detailed maps on the Provinces of the Roman Empire.

Understanding Judaism is essential to understanding the unique teaching in the Bible. That is why there is a special emphasis in all the BKA programs to their culture, history, and writings.



Check this site out!
E
X
P
E
C
T
T
O
S
E
E
A
N
U
P
G
R
A
D
E
With New Graphics